It's hard to believe we've already spent a few months in our new home. We've been slowly making it our own, unpacking, tackling a project here and there, but before we start showing you what we've been working on, it's probably best to start at the beginning - move-in day!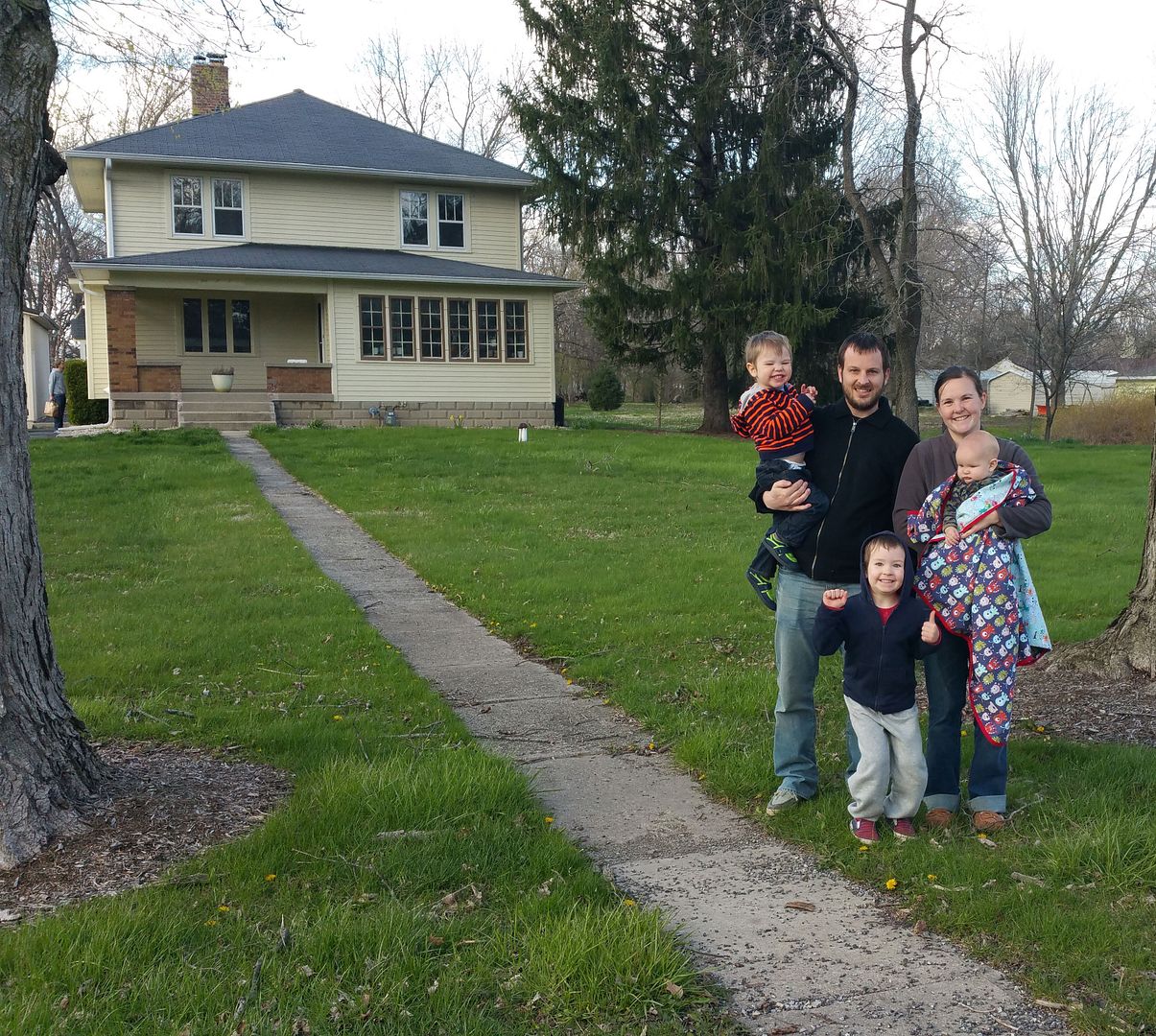 It's an old house built in the 1920s, but it's been pretty well cared for. It's close to town but has more of a country feel. It has lots of character, plenty of space, and hit almost everything on our "wildest dreams" house hunting list. You'll see in the pictures, so let's go!
Sun room with original windows.
Living room - there is a fireplace & glass door built-ins behind Mount Move-In. And a built-in window seat under those three windows! (check out how we touched up the original crown molding)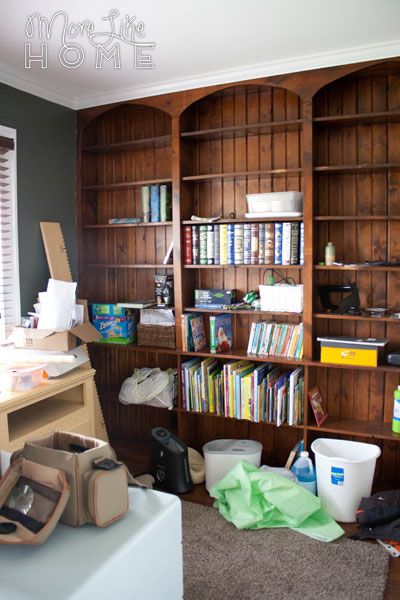 We call this the library because THOSE BOOKSHELVES. And because it's so fun to say.