The boys have a little bit of an announcement....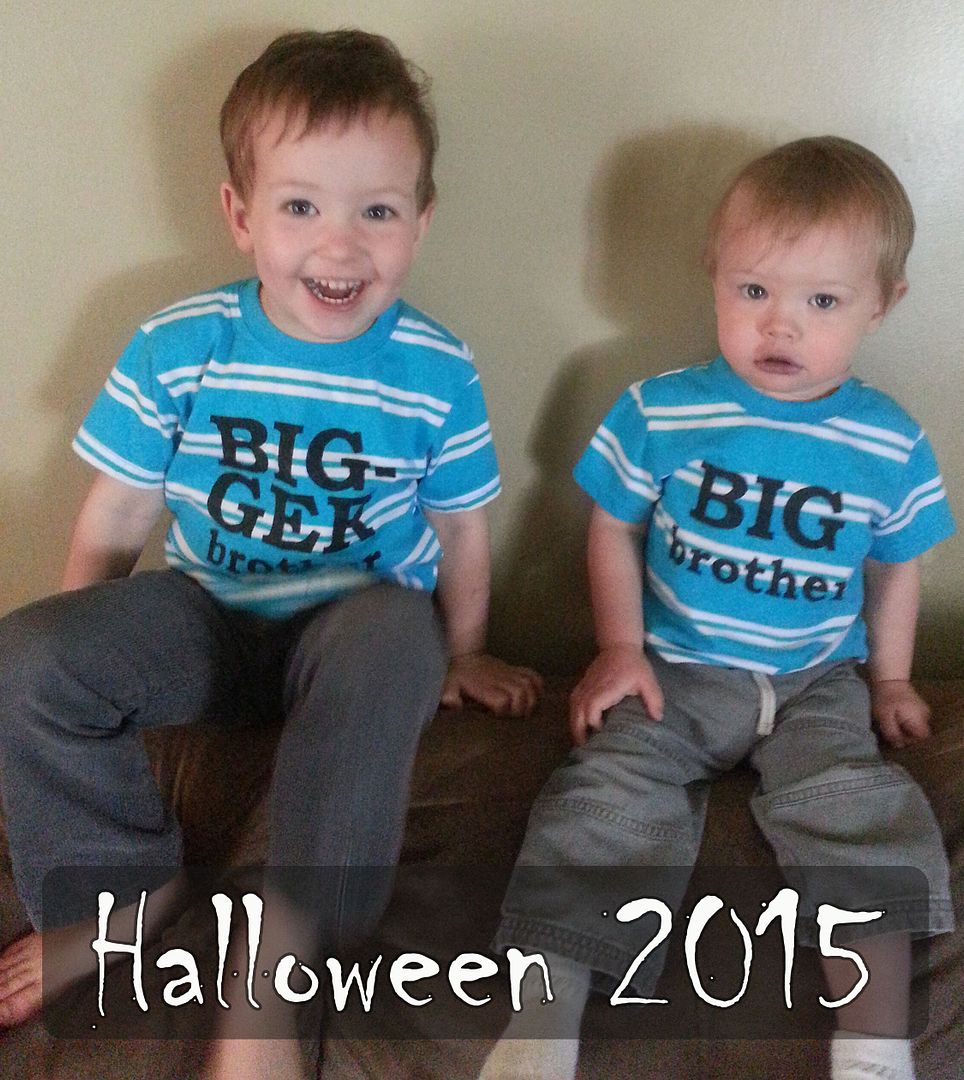 Yep, coming this halloween there will be TWO big brothers in the house! We are all so excited, and apologize for the lack of posts as most of my free time has been spent napping lately. Babies make me tired, you guys. But I wanted to stop in and share how we made the big brother shirts we used to make the announcement to family and friends. This was my first time finally trying freezer paper stenciling and it turned out great!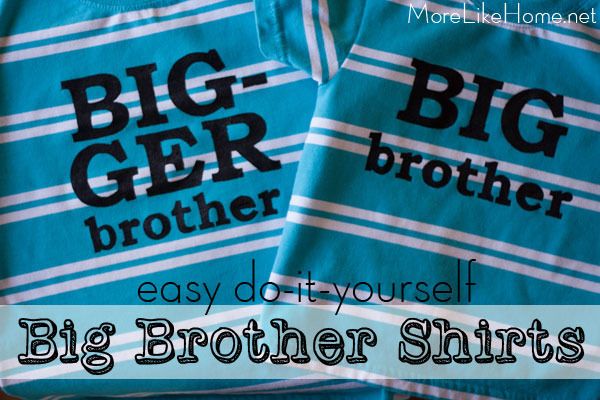 What you need:
t-shirts
fabric paint & brush
freezer paper
an exacto knife
"big brother" printable
"bigger brother" printable
Start by printing out the images for the shirts. Printing them full-size worked great for both a 4t shirt and an 18m shirt, but you can scale them up or down if you want a different size. And of course you can print your own using any fonts you like!