This story starts with a lesson we learned the hard way - don't buy a faucet from Ikea. At least not the cheap one. To make a long story short, the hot water started leaking non-stop and the only way to stop it was to turn off the water below the sink. We lived with it for a few weeks. But let's face it, I have a limited amount of sanity per day and I can't spend it crawling under the sink to get to the hot water. So we swapped our faucet for this guy.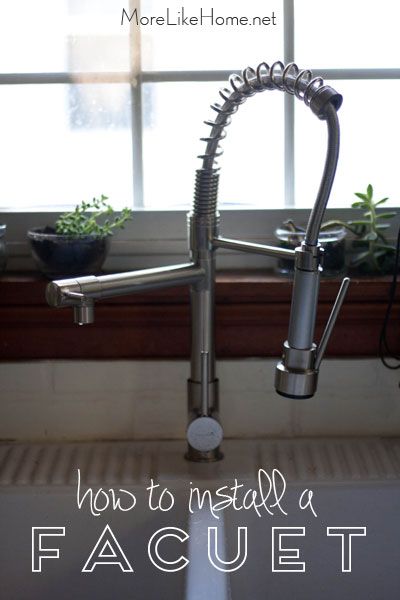 One thing we learned through our faucet hunt was that they can be a little pricey. Even at Ikea most of the faucets are $150-250. So when Husband's search turned up this $105 version on
Amazon
with great reviews, we decided to give it a try. It had the single-hole design we needed and we loved the modern style. Plus after living without a sprayer we were glad to add one into the mix. Once it arrived Husband had our new faucet up and running in just a couple hours. If you're looking to get your feet wet (ha?) with DIY home improvement a new faucet could be a great place to start! So here's the simple guide to how we did it.
The first step is always turning off the water.