We all love a little comfort food, especially on a chilly night! Fall is right around the corner and this is one of my very favorite recipes when we're tucked in for a cozy evening.


I had never tasted anything like this until Baby Brother was born and a sweet friend brought us a whole pile of runzas. As soon as we tasted them we were hooked and I've made them countless times since then.
What's a runza, you ask? I had no idea either, but it turns out they are pocket sandwiches stuffed with meat, cabbage, spices, and cheesy goodness. When she told me I thought "Oh. Cabbage. I don't think I like cabbage..." But I can tell you now, I totally do! At least when it's all wrapped up in a soft and savory bun.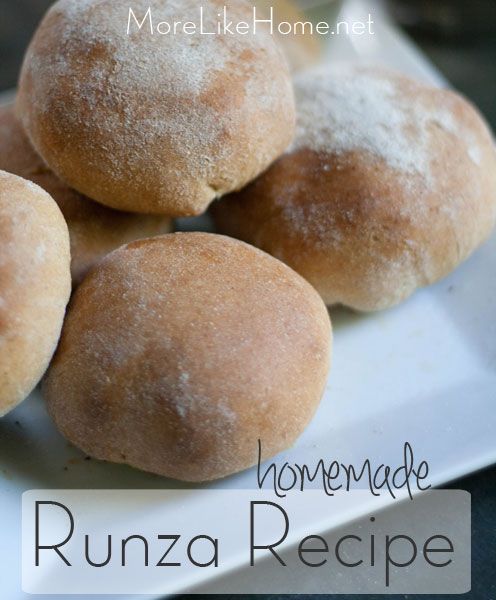 Another great thing about this recipe is that it makes 24 pocket sandwiches, which lasts our family of four several meals! We usually put any leftover in the freezer and pull them out for quick lunches. Although last time we ate them all too fast. Oops.