Last summer after a spur-of-the-moment kitchen upgrade I asked you guys what color you thought would look good on my new faux brick backsplash. Remember that? Yeah, it was like 8 months ago.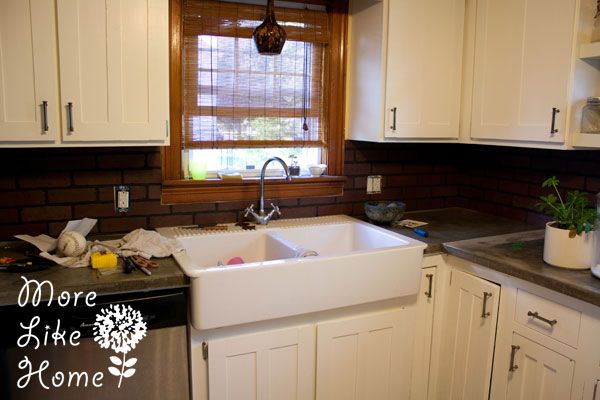 There were votes for a dark gray or navy, but the number one response was a nice clean white... so we went with it!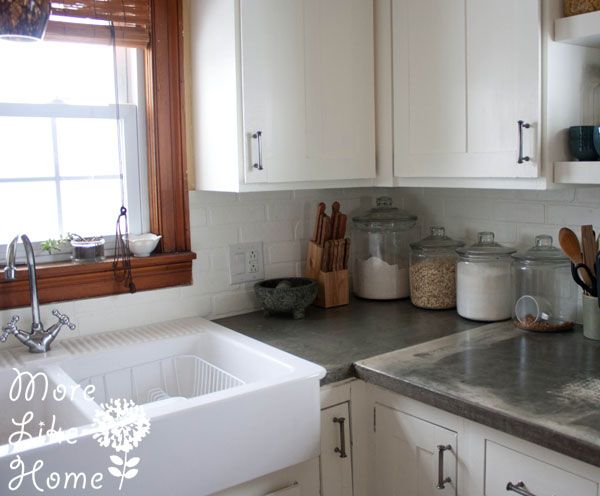 I'm so happy with how it turned out. It adds a bit of character to our kitchen and the white really brightens things up. And although it was a bit time consuming to make sure it fit, it was really pretty easy to pull off. Here's all you need to make one:
a sheet of faux brick paneling (it came in a 4' x 8' sheet at Lowe's)
reciprocating saw (or jig saw or whatever you can use to make cuts around outlets and windows)
adhesive
finishing nails
paint & primer
paintable caulk
The hardest part of this was measuring where to make all the cuts. I sketched the backsplash area, complete with outlets & bump-outs around the window and sink, and measured measured measured to make sure everything would fit exactly. Then I measured again. Then we used the measurements to draw out the backsplash on our sheet of paneling. We used our reciprocating saw to cut the pieces the right height, then to cut out any notches and holes (for the cut-outs, like for outlets, we used a large drill bit to make a hole inside the outlet space as a starting point for the saw).