The other day the Brothers were at the fabric store with me and Big Brother spotted this monster fabric and fell in love. It happened to be on sale and I was there because I had a 20% off purchase coupon in my pocket so I decided it was finally time to make a special blanket just for my biggest boy.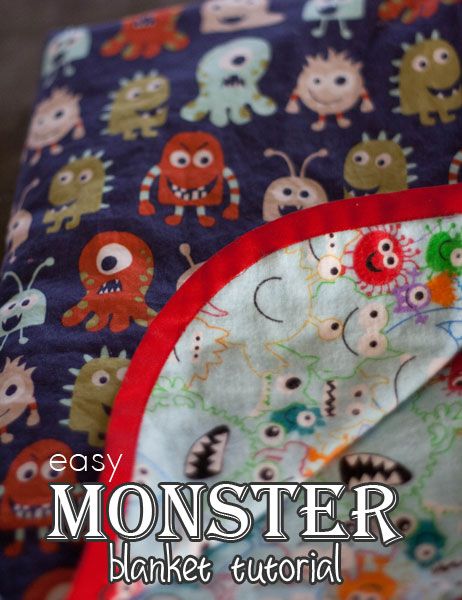 I guess I shouldn't say this is a tutorial, because I'm actually going to refer you to my
baby blanket tutorial
which I just adapted a tiny bit to make a bigger version.
Here's what you need to make one:
1 1/2 yards quilting cotton
1 1/2 yards flannel 
2 packages double fold bias tape
thread  
a handsome fella to make it for